Guest blog by Sarah Womer
Have you ever looked at a residential property in the USA and wondered who owns it versus who lives there? Zillow provides a helpful user interface to find that out. In addition, the tool can sometimes provide information on whether the property is up to date on its property taxes, what the owner's current mailing address is, where they may be located, and other valuable data- including prior owners of a residence. The results differ from state to state and counties as the tool connects to the local county tax accessor portals. Many of these portals are open and available to the general public, California is excluded.
Below are two OSINT exploitation examples for Zillow + State County Assessor for Texas and Ohio.
The steps are the same but the scope of data differs due to state laws and culture on how they maintain, provide, and display property owner data. Bexar County Texas provides a lot of data. Cuyahoga Falls, Ohio provides even more data.
Step 1: Enter residential address of interest into Zillow, www.zillow.com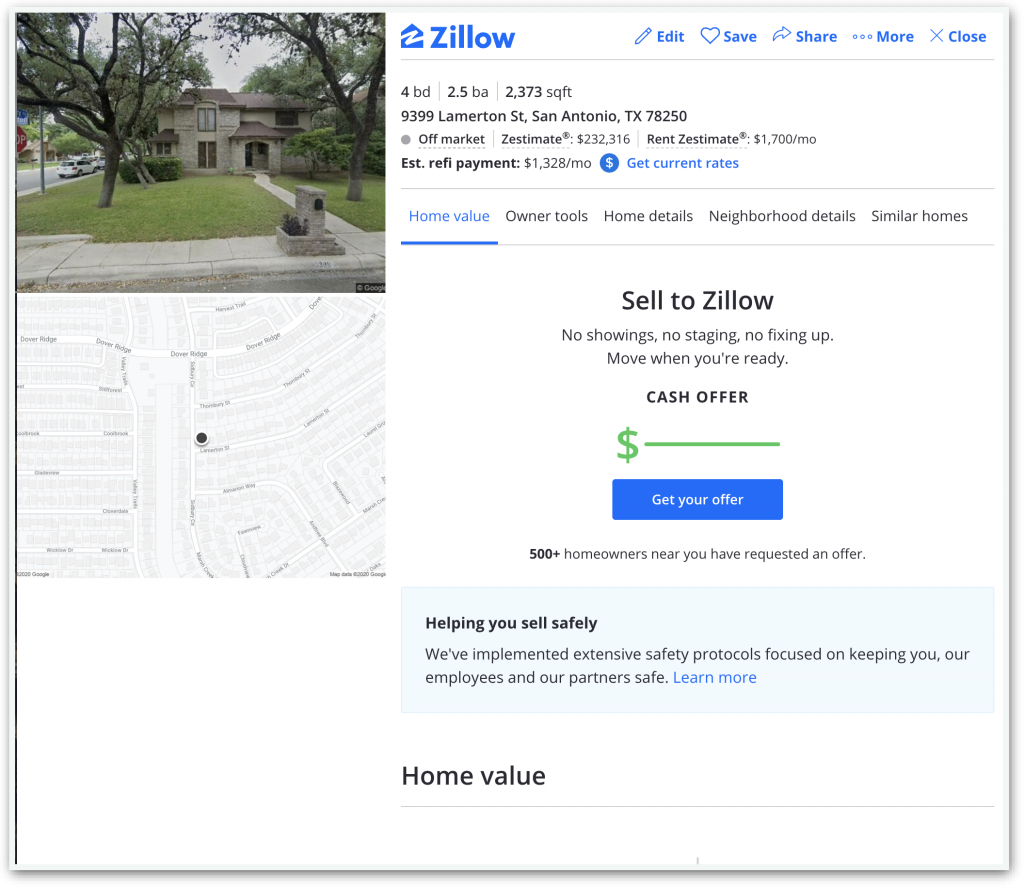 Step 2: Scroll Down the Zillow house page until you see Public Tax History and then select the URL under the Tax Table that says "Find assessor info on the county website" in small text. Click on that link.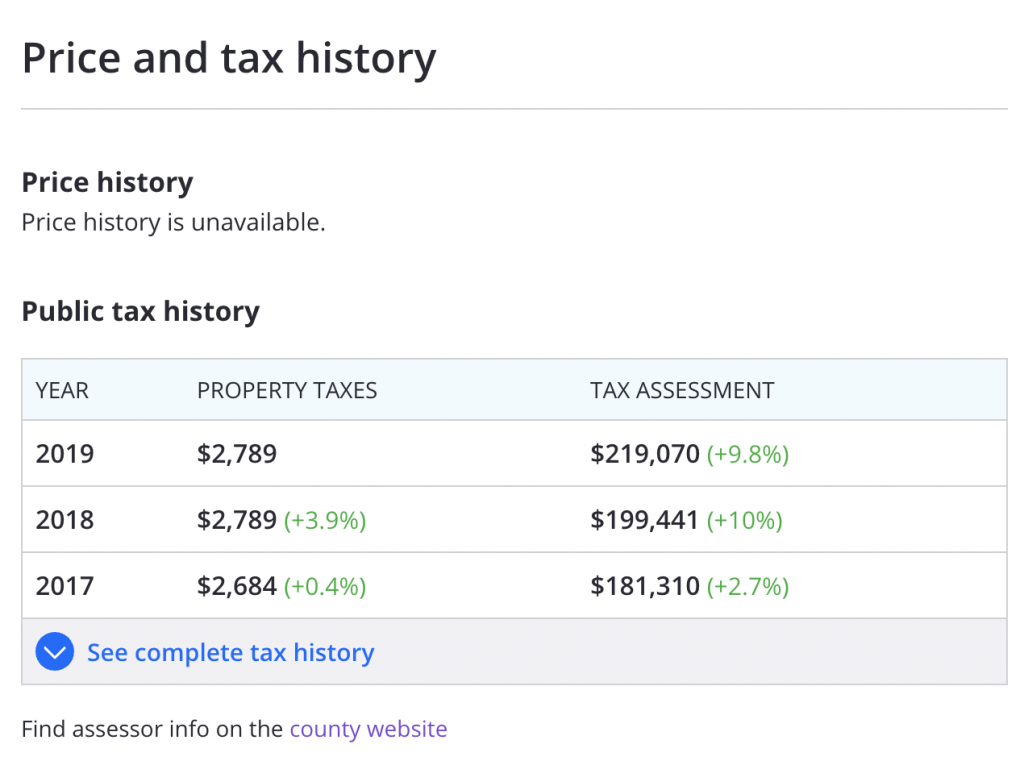 Step 3: You should now be on the state and county assessor info portal for that property. Each state differs in what they provide but many of them provide a lot. Below is a summary of what Texas and Ohio provide to anyone (there are some exceptions where the data is not present.)
For the State of Texas
Owner and/or owners full name
Property and Geographic IDs
Types
Property Use Code
Property Use Description
Legal Description
Agent Code
Whether there is a Tax protest
Location Address
Neighbourhood Name
Neighbourhood CD
Owners name and mailing address (which may be their physical address)
Property Exemptions
Whether the property has been altered (home and site improvements)
Market Value
Deed History
There also is a click on map where you can view the location and then click on other locations in the same area to see who owns properties within the same area, such as neighbours.
For the State of Ohio
The state of Ohio provides most of the above data, in addition to who else has owned the property with sales dates, whether it has an owner occupancy credit, whether a person is late on taxes, how much tax was paid by the property owner in a given year, bankruptcy, foreclosure, escrow, maybe a copy of the check that was used to pay taxes, and other property owner financial and legal data. They also are nice enough to provide a copy of property legal documents- such as probate papers. There is even an easy to use option to view all mailing addresses of who owns the property.
Applications & Conclusion
This data of course can be used for OSINT investigations and others for good and bad. This could assist in people research, property research, financial research, fraud research, criminal research, and different alternatives. For non-OSINT research it also may be utilised by identity thieves and stalkers and shows how the lack of U.S. privacy laws may put people at risk. If current mailing addresses are provided, like Cuyahoga Falls Ohio, it can also be used by nerdy people to send a holiday card. For example, let's say someone has moved and has a residence in Cuyahoga Falls, Ohio. If someone wanted the address to send a Holiday Card they could look up the Address from Zillow to the Cuyahoga Falls County Assessor website to possibly get the new address which is the tax form mailing address (this theory was tested minus sending the card.)
Now you, and anyone else in the world, can give this a try. You can also combine it with property maps and cross platform searches to make a more detailed folder on an entity, an individual, a location, etc.
Voila! You can now go send that holiday card, or give the information to someone else, or add it to an investigation, or..… There are so many possibilities.