When doing investigations in countries other than the one you reside in, it can be helpful to have social media to give you a view of what a certain place can look like.
Although we can rely on tools like Google Earth, Bing's Birds Eye View, Sentinel Hub and others to give us satellite imagery or street view, you can run into locations where there is none or really old imagery.
What options do you have when there is no option of finding any satellite or street view imagery?

Luckily for you there are a lot of people sharing their every move via various websites. And those sites might be able to help you find (more recent) imagery of a location of interest. We've summed up some interesting places to find just that.
Facebook
Use the search bar in Facebook to type the location of interest. Select the category 'Places' in the menu on the left to find any countries, regions, cities or physical locations (like a restaurant or a touristic site).
If there are any photos or videos taken at the location, this will be shown in the search results.
Click on the location name to see other information (like opening hours or events)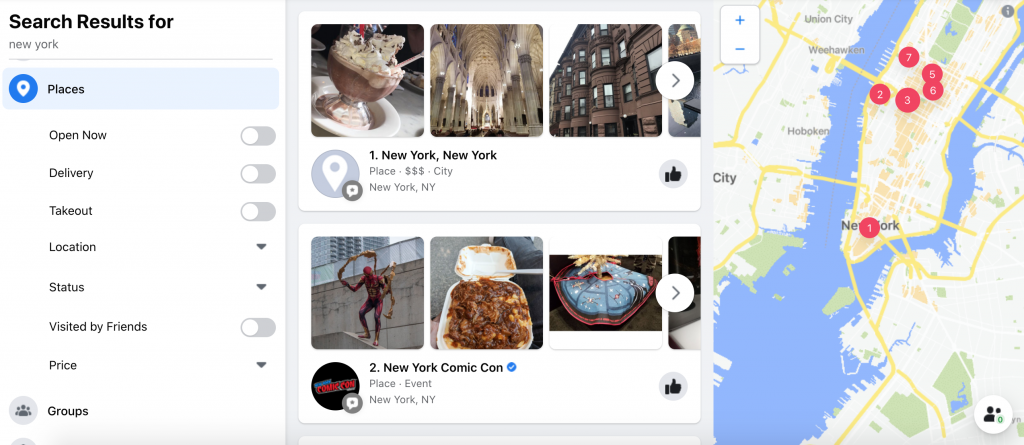 If you are specifically looking for any posts, photos or videos taken at a certain location; type in the name of the location in the search bar and choose the category 'Posts', 'Photos' or 'Videos' and use the filter 'Tagged Location'. Type in the name of the location used to tag in the posts, photos or videos. (If the location doesn't show up in the results when you want to filter, but you know there is a Facebook page of that specific location, use the Base64/JSON technique in order to filter. You can read about this technique in one of our previous blogs here).

Keep in mind that someone can upload a post, photo or video tagged to a location without actually visiting the location.
If you have no clue if there are even any Facebook locations near the area of interest, use the Facebook Locations search engine by OSINT Combine.
Search for a location on the map on the right (or type in the coordinates in the boxes on the left). Choose a metre range and press 'Search'. A list of all location pages near that specific location will appear in a list.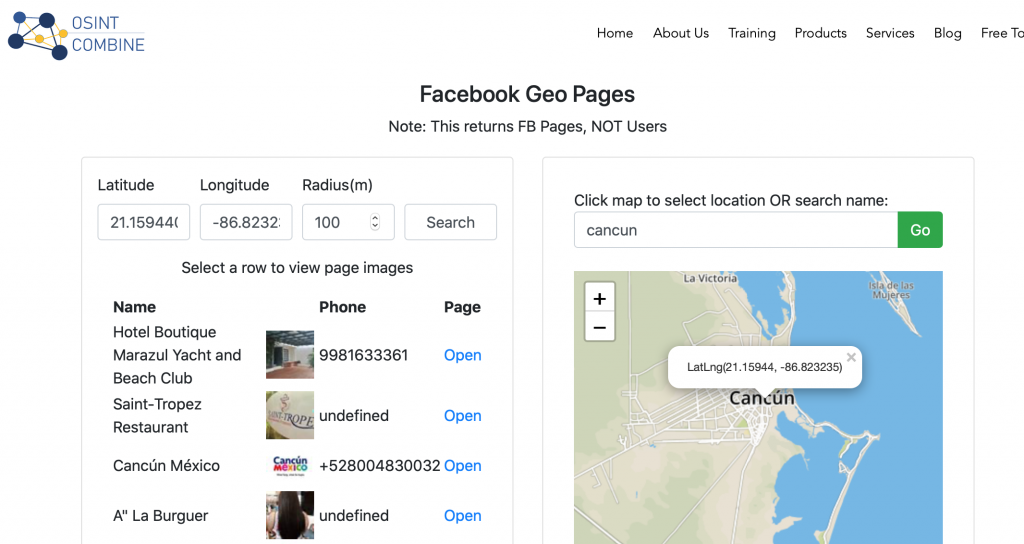 Not enough imagery found on a Facebook page? See if the Facebook location might also be an Instagram location. Here's how you can do that:
Find the Facebook location and copy the ID number (either shown at the end of the URL or search in the source code for "id" (this is including the params)).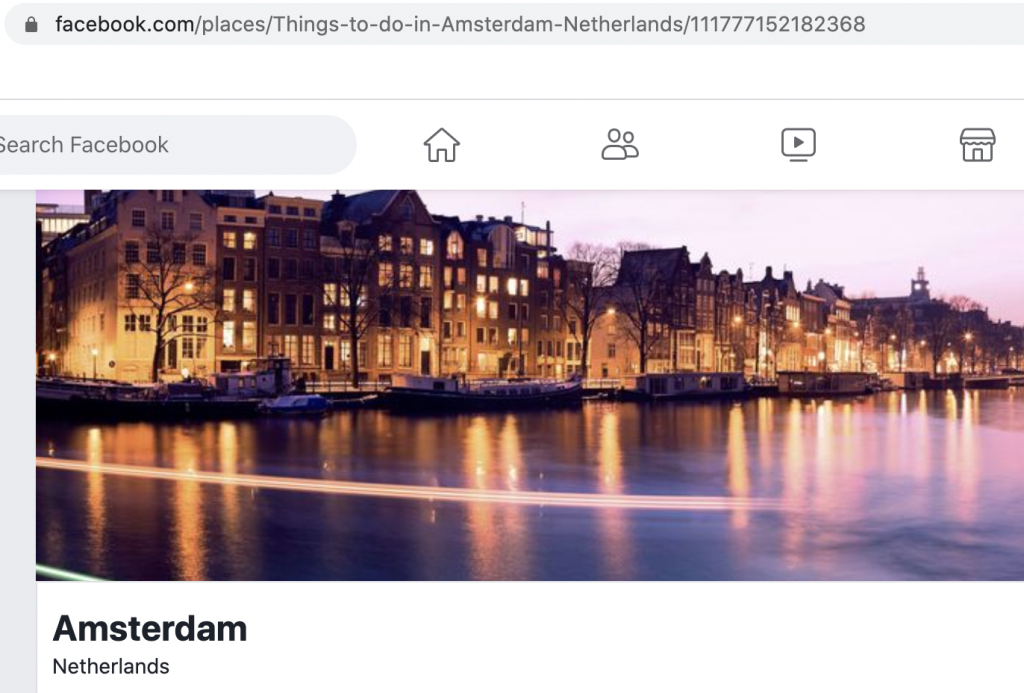 Now copy the ID and paste the ID in the following URL (replace 'PasteIDHere' with the ID):
https://www.instagram.com/explore/locations/PasteIDHere
Now you'll be able to see the Instagram page of Amsterdam.
You can of course try to see if an Instagram location might be a Facebook location too. Copy the ID of the Instagram location (shown at the end of an URL of a location) and paste it behind 'facebook.com/'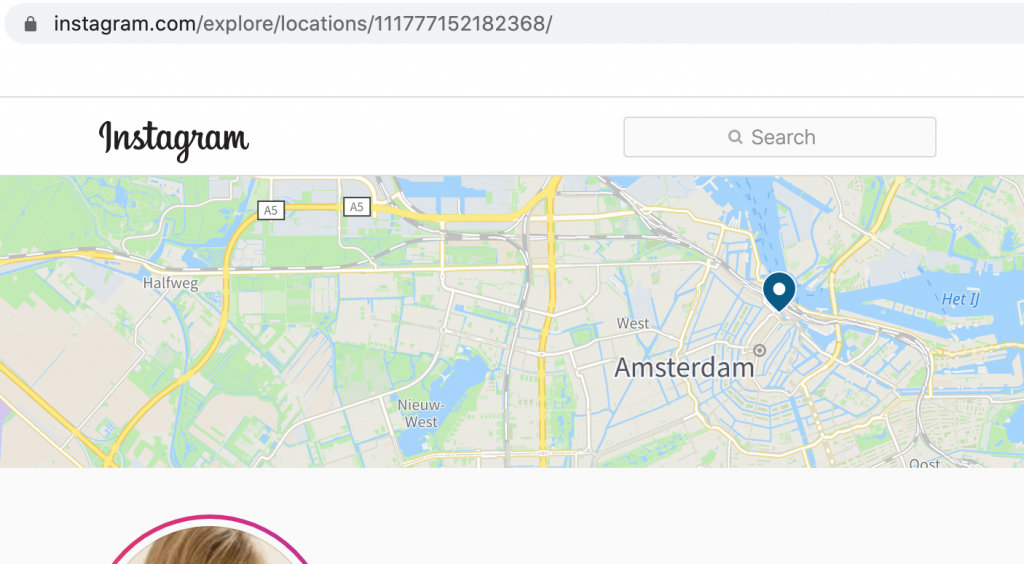 This only works if the locations are somehow connected. So not all Facebook locations are linked to an Instagram location. But it's definitely worth a try!
Instagram
To search Instagram it might be best to log in with an account. Use the search bar on top to search for the specific location you're looking for. If there is a location, in the search results you'll see a pin icon that tells you it's a location. Click on the results to view the top 9 posts tagged with that location and scroll further down to see any other recent posts.

Interested in seeing older posts? For example posts of how a location looked before it was destroyed for whatever reason? Use the OsintCombine Instagram search engine to find older posts of a location on Instagram.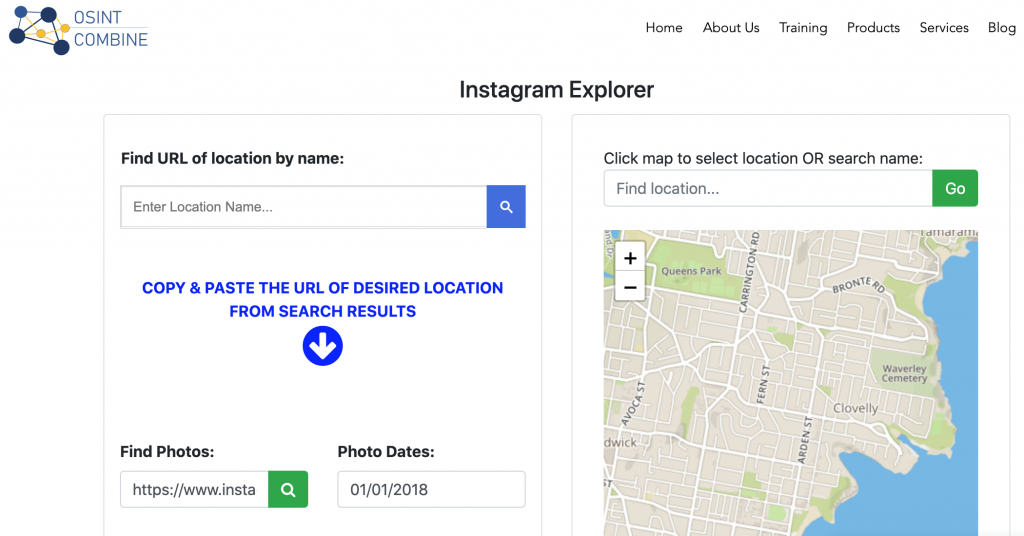 Search for the location either in the right or left box. Copy the URL of that specific Instagram location and paste it in the box 'Find Photos:'. Choose a date you'd like to see the posts of. (Remember that Instagram has been live sinds August 2011, so there won't be any posts previous that date).
When you see the results page, make sure to scroll down to the 'Most recent' section in order to see the photos from that specific date.
Another option might be to explore what kind of locations there miht be in a certain country or city. Log in to Instagram and navigate to https://www.instagram.com/explore/locations/, an overview of most of Instagram's known locations.
Click on the location of interest to see any related posts.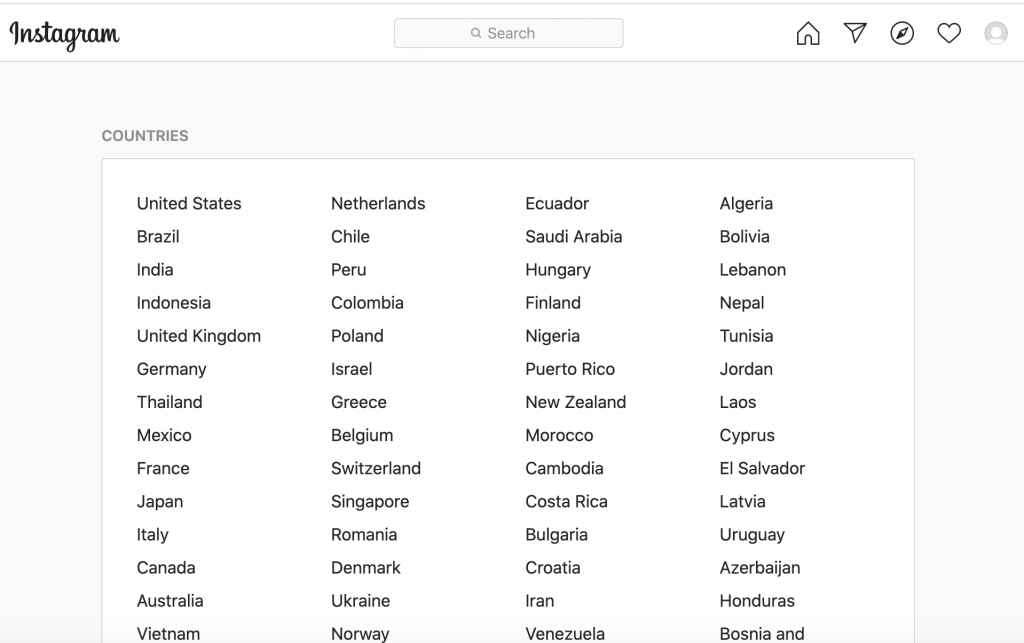 Just like in Facebook; in order to tag a post to a location, you don't have to physically have been there to tag the post.
YouTube
Even though YouTube videos don't have a GPS location, the title or description might have a name of a location in them.
Use the search bar in YouTube to see if there are any videos related to your place of interest.
Get a lot of results? Combine you search with words like 'dash cam', 'webcam' or 'drone' to see if anyone might have specific footages from the road or sky.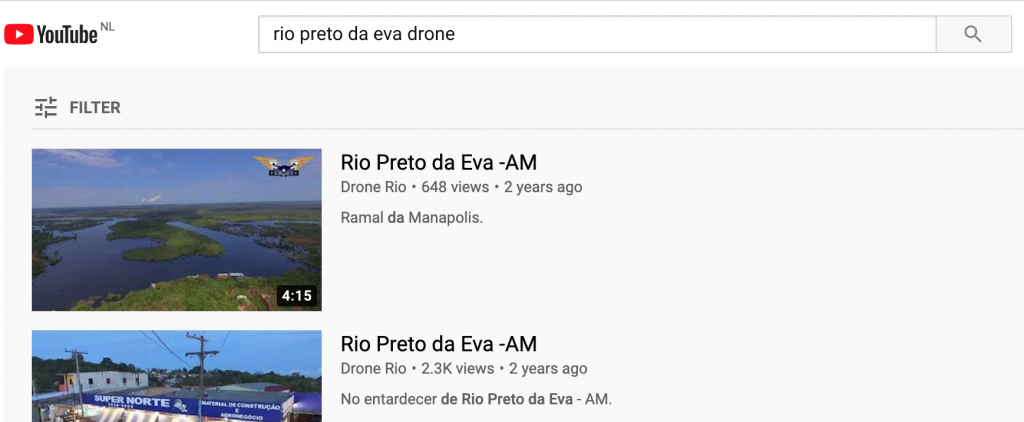 Snapchat
Snapchat has opened up their platform a little bit; when using map.snapchat.com you're able to view public available Snaps that are tagged to a location by GPS. Although most Snaps only 'live' for 24 hours, you might be able to still find some footage of the area of interest.
Scroll and move your mouse around to zoom in.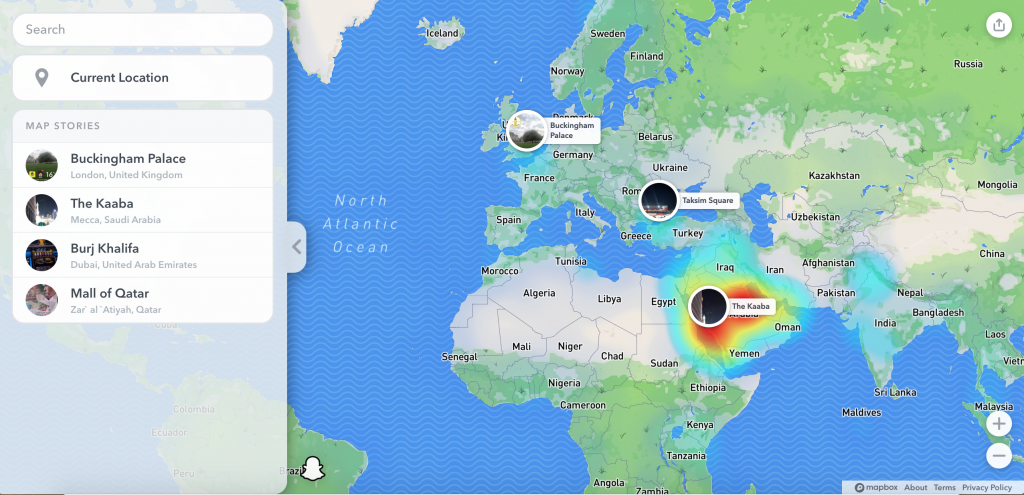 Twitter
Although Twitter is based on text, you can upload images in or as a tweet too. Searching for the tweets tagged to your location of interest can be found by using the Twitter search bar.
Use the following search to find any media-items tagged with a specific GPS location (attention: no spaces between the commas!):
geocode:longitude,latitude,radius filter:media
For example; if you want to search for tweets within a 50km radius of Barcelona, this is what the search would look like.

Make sure to select 'Latest' if you're interested in the most recent tweets. Interested in a specific date? Click on the three-dot-menu right from the search bar and select 'Advanced search' to fill in an exacte date.
Review sites
Review or check-in sites can be helpful when you're looking for any specific location. Maybe there is a location where people checked-in with FourSquare, had a drink and logged it in Untappd, reviewed their location on Tripadvisor, reviewed a business on Yelp, etcetera. Make sure to do a quick search on those platforms (or review sites popular in that specific area you're interested in) to see if anyone shared any media of the location of interest.
Drone imagery
Drones fly places you might not be able to cover by foot or vehicle. So looking at platforms where people upload their drone footage might be really interesting to give you a better/other view. Check out Travelwithdrone.com, Sensefly, or Dronestagram. And don't forget to check video platforms like YouTube to see if anyone uploaded any drone footage of your location.
Dash cams
Mapillary probably is your best shot at getting any dash cam footage. They cover quite a lot! For example Hanover, Germany. Germany doesn't have street view available everywhere. Although there is some in Hanover (shown on the right), you can see that Google pretty much stops at the city border. As where Mapillary also covers a lot of the roads outside the city (shown on the left).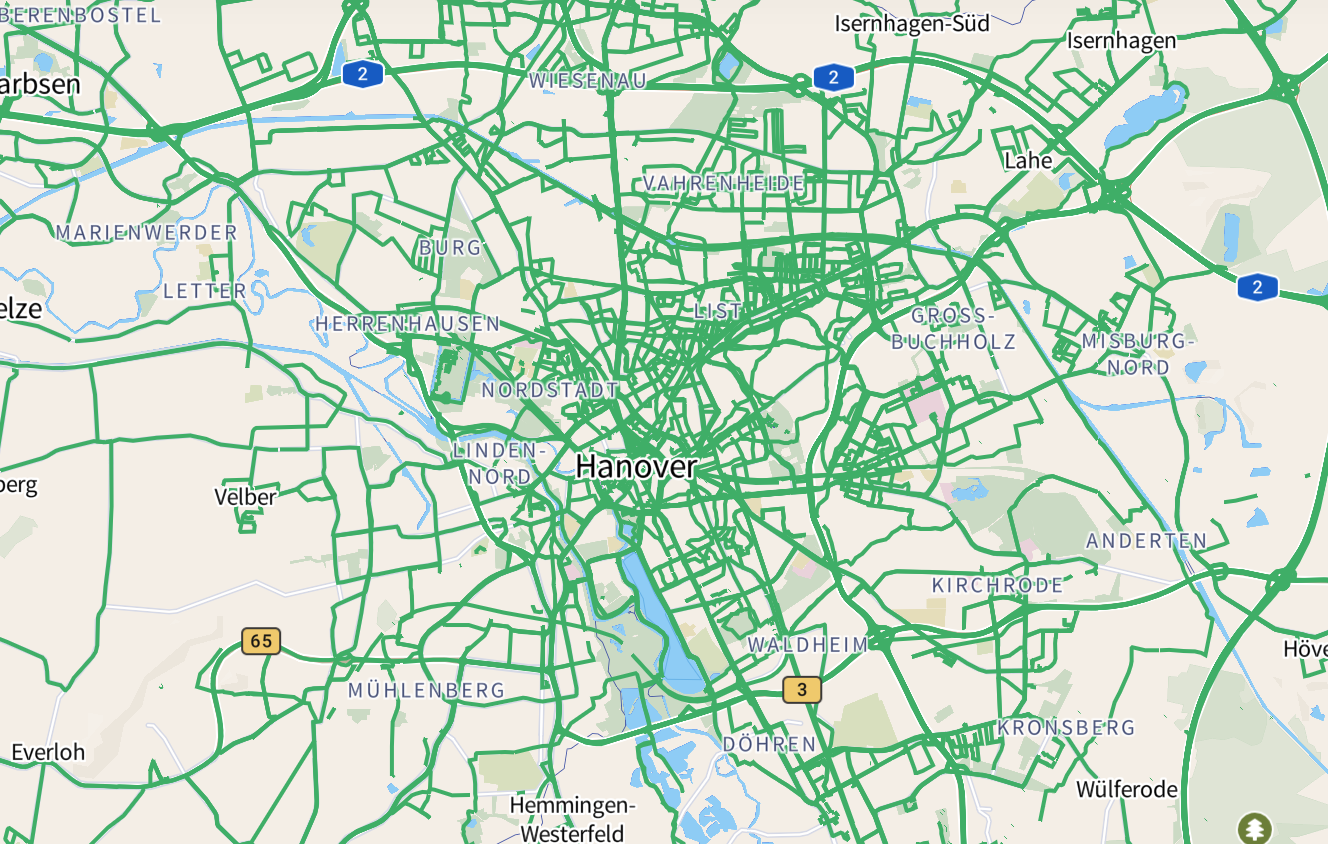 Webcams
There is a chance that in your area of interest, there are webcams that live streams whatever is out there. Check websites like Worldcam.eu, Insecam.org, Earthcam.com, Webcamtaxi.com or any of the many many other sites out there to see if they might cover anything you're interested in.
Microsoft Flight Simulator
Giancarlo Fiorella, who works as an investigator for Bellingcat, has shared an amazing blog post on how to use Microsoft Flight Simulator for investigative purposes.
The visuals in the game are so good and detailed that they give a very good view of a certain area where there might be no street view or satellite imagery available.
Good luck!
Hopefully one of the above named sources might help you further in your investigation!
Did you find another great source that's really helpful? Please leave a comment below and share your knowledge so we can all learn from you :-)!