Guest blog by OsintDunny
360 virtual tours have been utilized by businesses, insurance companies, general contractors, and real estate agents for the past few years as a tool to capture the current state of a property. The emergence of COVID-19 has only increased the use of these 360 virtual tours.
The current industry leader for software solutions regarding 360 virtual tours is the California based company 'Matterport'. Matterport offers a monthly subscription-based payment program where images are transformed into a 360 virtual tours, then hosted on matterport.com.
Once a tour is published, Matterport provides their clients with a web link to view their virtual tour. Unless the monthly subscription is cancelled, the virtual tour will stay published on Matterport's website.

For example, if a property has been sold and the virtual tour is no longer needed, it will stay published on Matterport's website. The house or apartment you are currently living in may still allow individuals to virtually access it and walk around.
Through the eyes of an OSINT professional, we just hit the jackpot.
Using simple search operators, hundreds of thousands of unprotected 360 virtual tours hosted by Matterport can be accessed. You can walk around, view assets, look out the window, examine a bookshelf, take a virtual swim, virtually do their laundry, the possibilities are endless.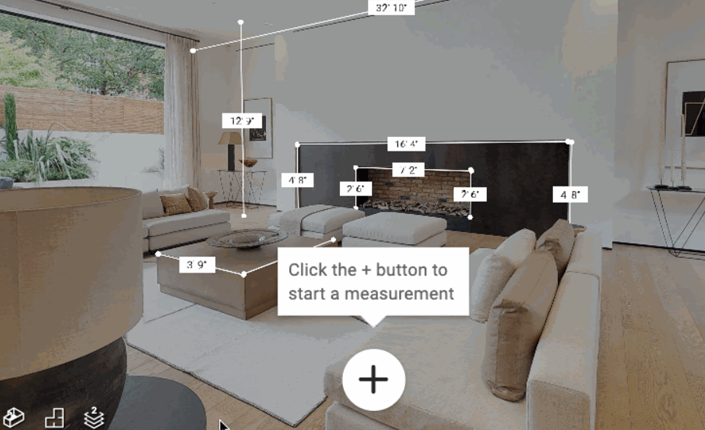 ---
Lets Try This Out
As an example, I used a search engine to find properties purchased by popular celebrities. After uncovering these addresses, I simply used two simple search operators to take a virtual tour of their property. The search operators utilized is as follows. Replace the <%ADDRESS / CITY / COUNTRY%> with the location you wish to search.
site:my.matterport.com <%ADDRESS / CITY / COUNTRY%>
Let's take a look at some examples. How about looking inside the US actor Clint Eastwood's home?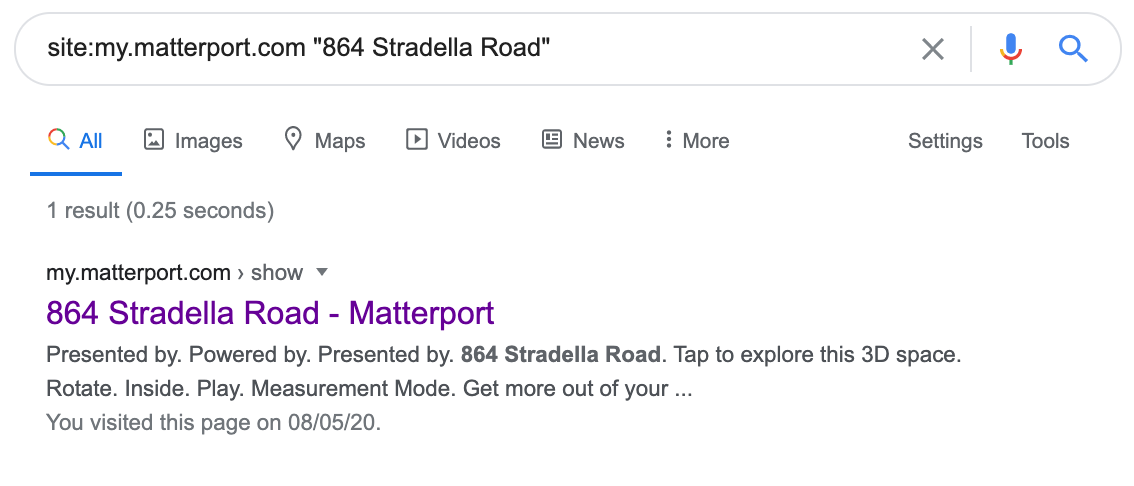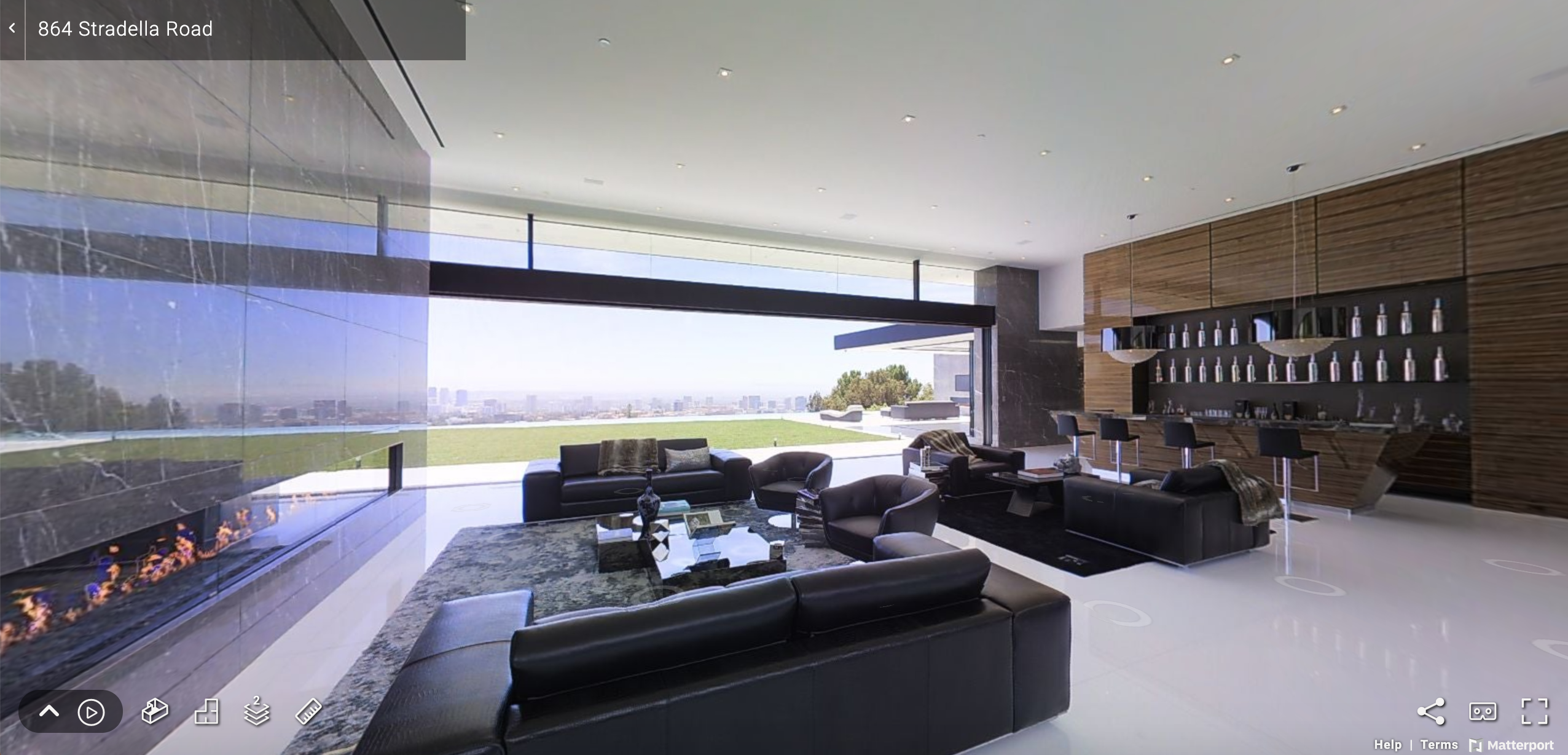 If you're more the Rihanna type;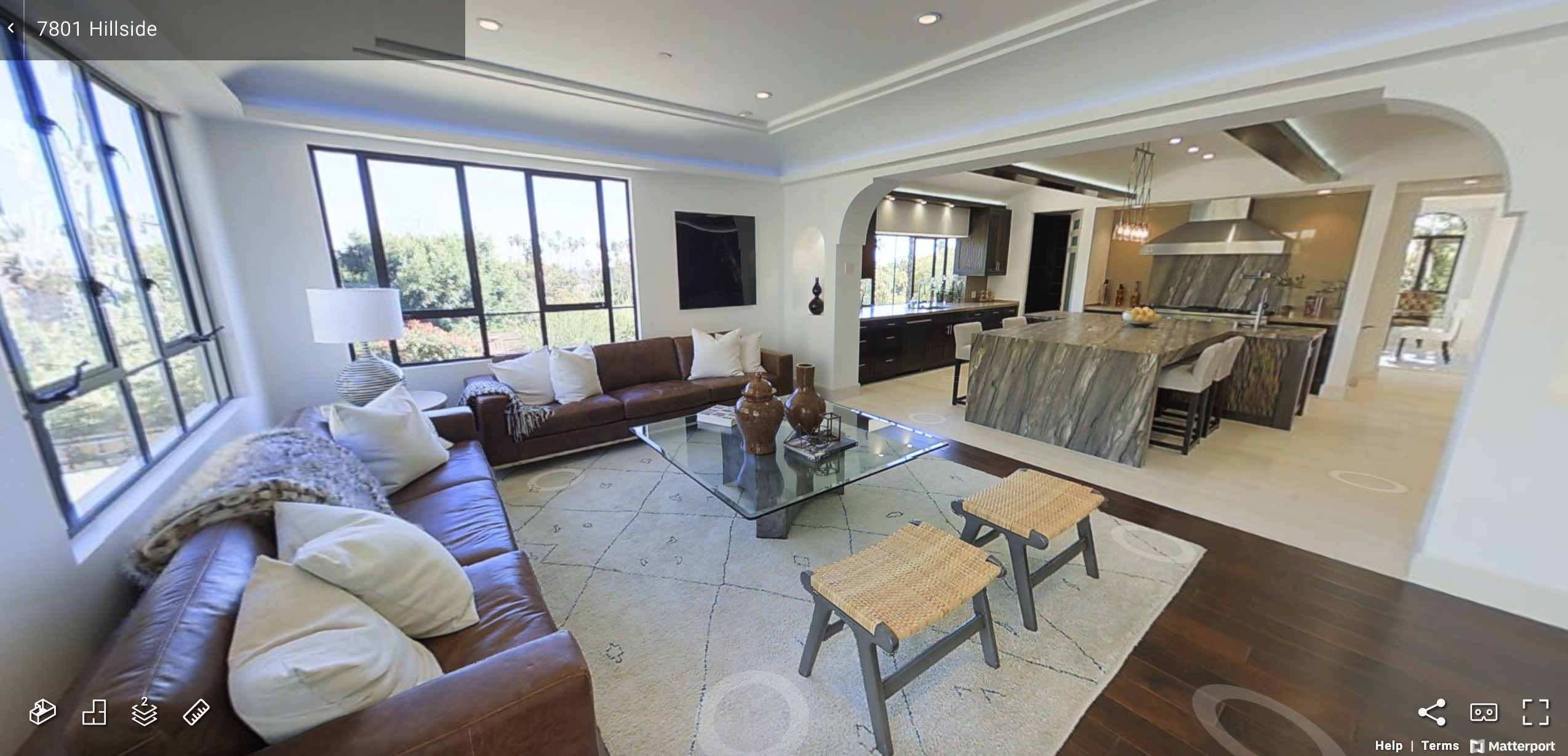 ---
In future OSINT work, the keywords utilized within the quotation marks can be swapped for cities, neighbourhoods, street names, or any subject relevant to an OSINT investigation.
Happy Investigating!