Facebook, still the most popular social media platform, can be full of relevant information for your investigation. So chances are pretty high that you might want to export the friends list, make a screenshot of a post or maybe want to make a copy of the likes under a photo. In this blogpost we'll give you some tips and tricks on how to 'save' your Facebook evidence.
Screenshots
First of all, screenshots are a great way of saving your evidence. A profile, friend list or maybe post is something you want to capture. There are a couple of methods.
Screenshots Taken by Your Device
Every device (mobile or PC/laptop) has the opportunity to take screenshots. When your device runs on Windows, you can find info on how to make a screenshot here. When your device runs on MacOS, you can find info on how to make a screenshot here. If you are in the position to buy software, Snagit is a great tool to help you take exact screenshots. They also offer a way to that screen recordings. A free alternative is ShareX (Windows only).

Taking a screenshot on your mobile phone? Take the name and type of your mobile phone and use a search engine like Google to search for how to take a screenshot.
Add-ons
Screenshots on your device (PC/laptop) might not always be compatible with what you want. Because if you want to capture a full timeline or friends list, it might be challenging to do that just using whatever is available on your PC. Therefor add-ons can be a great solution. Add-ons are small software packages you can install in your browser, and we've got two of our favorites lined up:
Both Nimbus and Fireshot offer you the opportunity to take a screenshot of the full page. Tip for when using both; load the Facebook page, scroll back to the top and then take the screenshot. Sometimes when you're at the bottom of the page and want to capture the entire page, the screenshot doesn't turn out so nice. When starting from the top, you'll no longer have that problem.
Profile/pages
Facebook profiles or pages are probably the most 'wanted' to capture. And the above named methods for taking screenshots might be one of the best ways to capture them. So either use an addon or a (paid) software option to capture the page.
Print as a PDF
When that doesn't meet your standards, you could also try to 'Print' your page. When selecting a printer, choose to save the page as a PDF. When selecting the paper layout to Landscape, you'll have quite a good view of the page. Make sure that once the PDF is done, you make all of the hyperlinks in the document unclickable; to make sure the risk of compromise is as small as possible, you do not want the person who reviews your document to accidentally click a hyperlink. Adobe explains here how to delete a hyperlink.
Hunchly
Sure many of you are familiar with Hunch.ly, a paid tool build to capture your online investigations. Hunchly can also help you capture any evidence found on Facebook. If you don't have any funds to purchase Hunchly, there is a 30 day free trail available.
Friends
Addon
For scraping a Facebook friends list, I can recommend using a Chrome add-on called Instant Data Scraper (Sorry, not available in FireFox). If you have no coding skills this is a great way to pretent to have them because the tool does all the work for you!

Once installed you'll have a little Pokemon ball icon in your browser bar on the top right. Now go to the Facebook profile, load the full friend list (and I know, this sometimes can get tricky when there are a thousand friends or more). When everything is loaded, simple click on the little Poke ball to let it scrape. Now you can easily export the full list to a XSLX or CSV-file.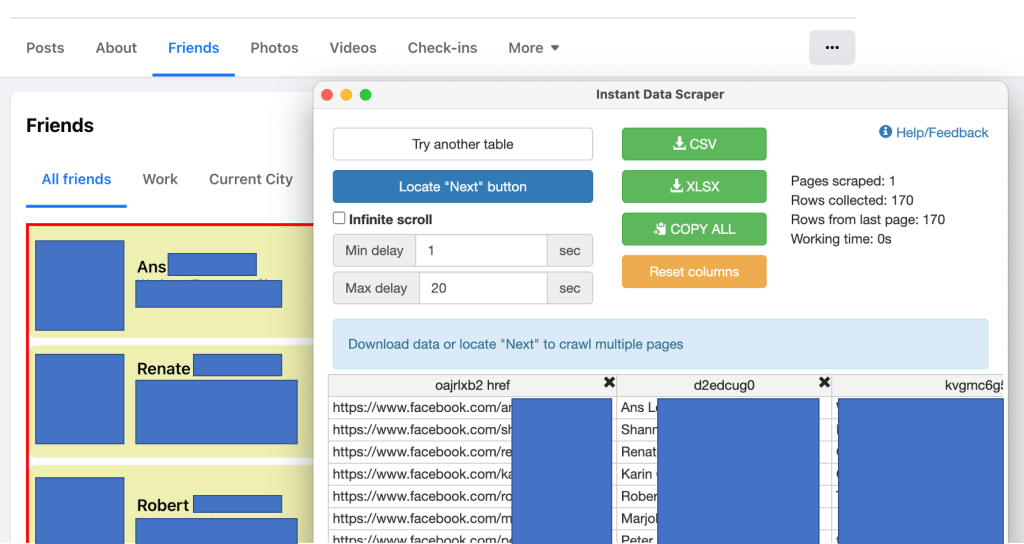 If the pre-selected area is not the box you want Instant Data Scraper to scrape, simply click on 'Try another table' to see if that might fit better.
Looking for a FireFox alternative? Then Link Gopher might be interesting. Load the full friend list, click on the Link Gopher icon and select 'Extract All Links'. The URL's of the friends will be the first links in the overview. Copy and paste them to a document of choice, do a little bit of clean up and to save the friend list.
Copy + Paste
Another option to use is simply select the complete friend list, press 'copy' and 'paste' it into an Excel file. By cleaning up the Excel sheet, you'll end up with a nice list including their profile pictures, something Instant Data Scraper doesn't offer.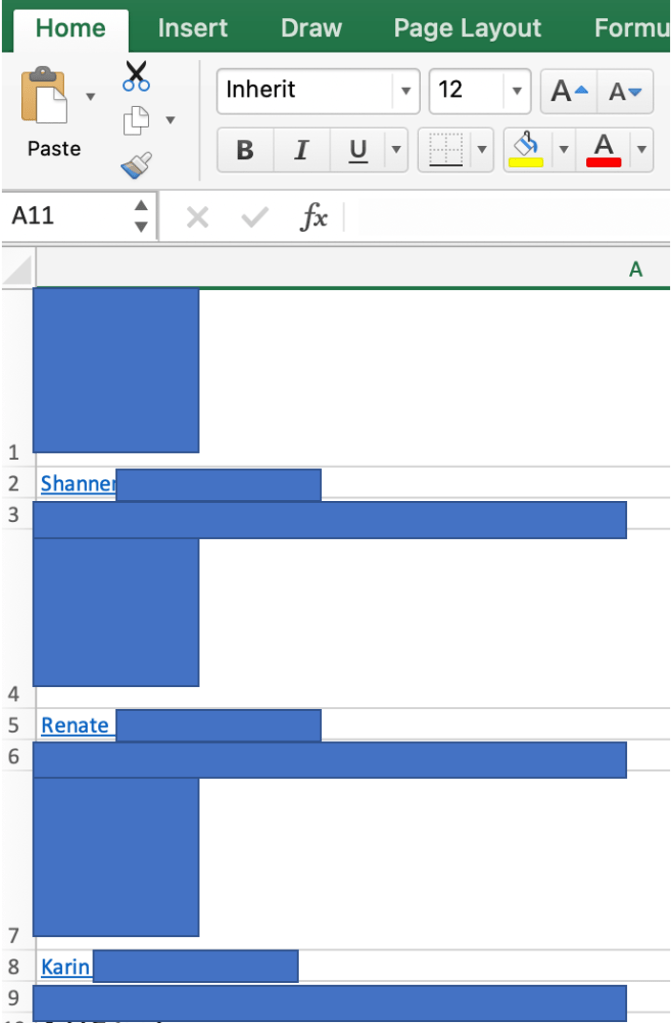 Likes/Comments
When you want to pick a winner from people commenting or liking your content, there are quite some tools to pick from. But when you're not the owner of the content you want to capture, it's a lot more difficult.
Probably the best way is to 'copy + paste' the comments and/or likes and paste them into a document format of choice. Not the prettiest way and might take some time to clean the document up, but it's the quickest and easiest way.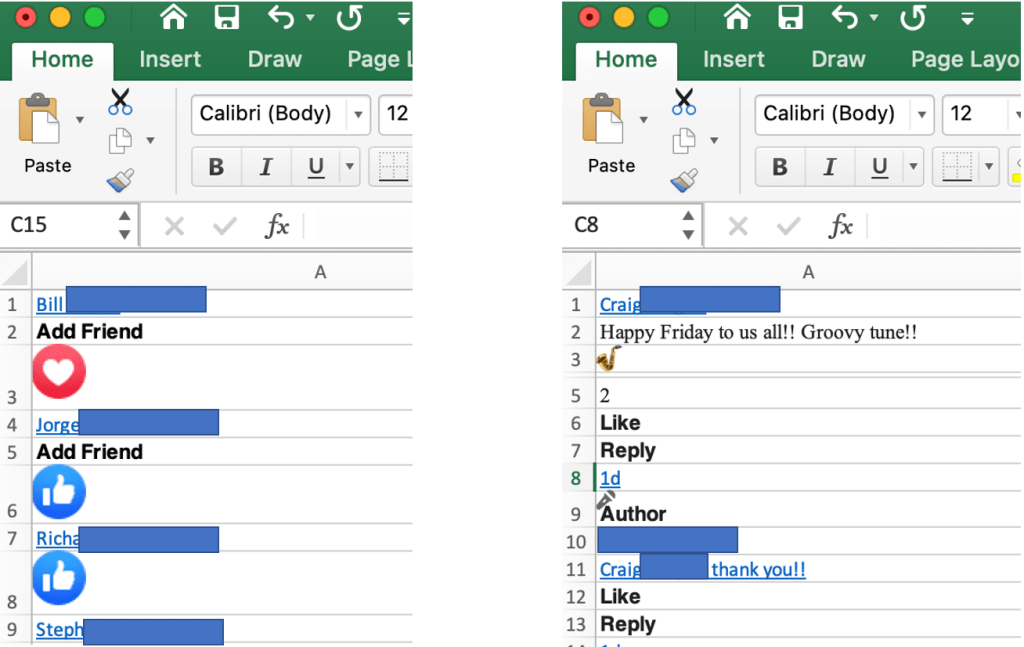 If this way might not be what you're looking for, then maybe consider taking a screenshot or capturing everything in Hunchly. Nimbus has recently implemented a new feature were you're able to select 'Capture Scrollable Fragment'. So if a part on Facebook has an element where you need to scroll, for example the Likes, Nimbus can help you take the screenshot.
Download photos/videos
Download Photos
Previously there were add-ons like 'DownAlbum' or 'DumpItBlue' that could help you download photos instantly from every profile or page on Facebook. Unfortunately they no longer work. And other than saving them one-by-one, we didn't find any good solutions. But that's were you come in! If you have any suggestions, please let us know!
Download Videos
When downloading a video, I can recommend the Chrome add-on Video Downloader PLUS. When visiting a Facebook page where there is video content available, the icon in your browser will light up. Simply click on the icon to see which videos it has detected.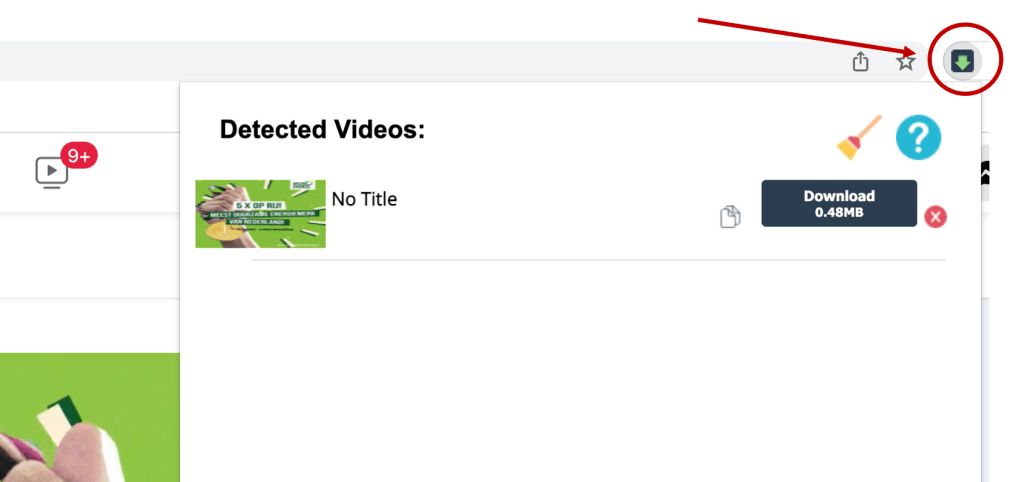 This addon also works great with other platforms like Instagram, YouTube and many others.
I want to save but I don't have a profile on Facebook?
If you want to save content on Facebook but you don't have access to a Facebook profile to use for investigative purposes? Then read our other post on Viewing Social Media Profiles Without Being Logged On.
Other suggestions?
Anything else you're looking for or maybe you've got a great tip for our readers? Please feel free to share this in the comments. Thank you!